"Stick With Me" 2010


Personnel: Peppe Merolla: drums, percussion; Steve Turré: trombone, shells; Jim Rotondi: trumpet,flugelhorn; John Farnsworth: tenor saxophone; Mike LeDonne: piano; Lee Smith: bass.
On the evidence of "Stick With Me" Merolla can add a talent as bandleader to his undoubted percussion skills. This enjoyable album combines high-quality playing, some inventive percussion, irresistible grooves and a good deal of swing—contemporary hard bop at its finest. All About Jazz Magazine Available on 
cdbaby
Jazz Mediterraneo (2000)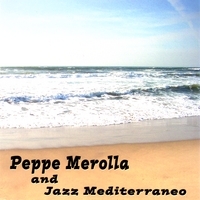 is the sound of of the mediterranean with jazz flair. jazz mediterraneo is a combination between jazz and classical neapoletan music...very unique! click to listen mp3 Mediterraneo - Caravan - Estate Buy now available @
CDBABY and Amazon.com


Kevin Mckray
This CD is incredible, and new and innovative approach to jazz. Peppe Merolla is FANTASTIC, and I HIGHLY RECOMMEND this CD. His voice is captivating, and will take you away from the moment. Not to mention about his amazing drum solo on the Godfather Theme...
peppe merolla band is just wonderful and amazing. I saw peppe merolla's band performing in New York !! hi's just something alse. hope everybody will get the opportunity of listning his CD jazz mediterraneo. peppe is not only a great drummer but also an amazing singer and composer.David lanham
Sogno Italiano 2001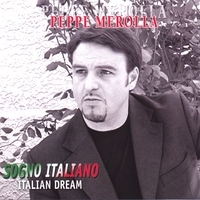 "Featuring Peppe Merolla as a Singer"
Giuseppe "Peppe" Merolla is a consummate showman. Singer, drummer, pianist, trumpet player, bandleader, actor -- Peppe does it all with seemingly limitless talent and skill. And he should. He was, after all, literally born to the stage. Peppe got his start at age five in Italy, performing and touring internationally with his parents TINA BARONE AND GINO MORELLI, who continue careers as professional singers and actors today. Available on 
cdbaby
Other Recordings as a sideman


Many Places Tim Volpicella Featuring Russel Ferrante

Peppe Merolla's tremendous drumming and operatic vocal trades leads with Tim's soaring guitar as a non-verbal, vocalized instrument. Elements of samba are superimposed over a Mediterranean sound.....

Peppe Merolla Italian Dream Pepporijazz records 2001

Ron Kaplan Lounging Around Redux 2006 ..

Gail Dobson, Now and Then, Open Path Music 1998

Eugenio Bennato 1996 Italy

Pietra Montecorvino 1996 Italy

Claudio Mattone Scugnizzi 1988 Metropolitana Records